New Year's Reset
10 Day Detox
January 1st – February 10th 2021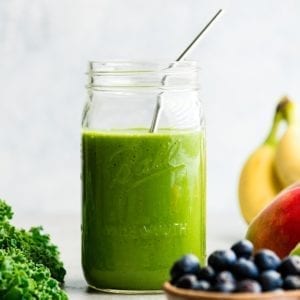 Join the New Year's Reset – 10 days to a renewed you!
For 10 days, cleanse, nourish and renew with daily superfoods, supplements, and lifestyle protocol. You'll learn about the importance of the microbiome from a Naturopathic doctor, and the hierarchy of regenerative health from a detoxification specialist. 
Start the New Year off right with this reset!
Cleanse Objectives

Reset and Rejuvenate – Create a Solid New Beginning for the New Year!
Learn the Foundations for Regenerative Health
Explore Paradigm Shifting Concepts of Terrain Theory, the Microbiome, and the Origin of Health / Disease
Be Empowered to Make Wise Health Promoting Choices for the New Year
New Years Reset Includes
Superfood / Lifestyle Based Physical Cleanse

Terrain Theory, Microbiome & the Origins of Health / Dis-ease Presentation

Yoga / Meditation Practices

Online Community

Hierarchy of Health Presentation

Optional Private Coaching

Program Details
The Physical Cleanse
Live Sessions
Yoga / Meditation Practice
Online Community
Private Coaching
The Physical Cleanse
THE PHYSICAL CLEANSE is the engine of the lifestyle transformation
DETOXIFY – a proprietary herbal formula to detox the microbiome from harmful chemicals specifically targeting glyphosate, support "good" bacteria and protect your microbiome from GMO damage. Also improves digestion and boots mood & immunity.
CLEANSE – gently yet deeply cleanse the digestive and elimination pathways with oxygen and magnesium.
NOURISH – nutrient rich vegan shake with super greens and healthy fats that deeply nourishes every cell of your body. Ingredients: Organic Rice Bran Solubles, Organic Oat Flour, Organic Spirulina, Organic Millet, Organic Carrot Juice Powder, Organic Wheatgrass Juice Powder, Organic Amaranth, Organic Alfalfa Leaf Juice Powder, Organic Oat Grass Juice Powder, Organic Buckwheat, Organic Quinoa, Organic Raspberry Flavor, Organic Apple Flavor, Organic Lo Han Berry Extract, Organic Chia Seed
REGENERATE – super fruit with a wide variety of unique antioxidants and phytochemicals to help balance circadian rhythms, support healthy joint function and promote healthy uric acid metabolism.
Ingredients: Organic Sour / Tart Cherry Juice Concentrate
REBUILD – vegan amino acid supplement to restore optional system function and build resilience
Ingredients: L-Leucine, L-Lysine Acetate, L-Valine, L-Isoleucine, L-Phenyalanine, L-Threonine, L-Methionine, L-Tryptophan
Live Sessions
Tuesday December 29th
6:30pm EST – Cleanse Framework & Protocol
Followed by Q&A

Monday January 4th
5:30pm EST – Hiererachy of Health – RamKrishan
6:30pm EST – Terrain Theory, Microbiome & the Origin of Health & Dis-ease
7:30pm EST – Q&A
Yoga / Meditation Practice
YOUR DAILY PRACTICE
Participants are encouraged to commit to at least 15 minutes of dedicated time each day for a meditation / movement practice. If you don't already have a daily discipline, different practices will be offered that support the 10 day process.  
WEEKLY YOGA & MEDITATION
Yogi Ash offers a live movement / meditation practice Mondays and Wednesdays at 8am EST. Other pre-recorded practices will be available.
Online Community
Join an online Facebook group to support the cleansing process. Participants have the opporunity to ask questions, share their experience /  inspiration, and receive support throughout the 10 day journey. 
Private Coaching
RamKrishan offers support to any participant who wishes to receive more personal guidance. 
45 Minute Intention Setting and Strategy Session 
A one on one private discussion of your personal goals and intentions, Ram Krishan will help you to clarify your intentions for the cleanse and offer suggestions for your success to help you maximize your time / transformation.  Start out with strong momentum and clear trajectory and make the most of your process.
25 Minute Support Sessions
Weekly sessions support your process by serving as a space for you to share the nuances of your experience and receive tailored coaching to help navigate any challenges that may arise. 
45 Minute Post-Cleanse Strategy Session
Review your 10 days, celebrate your triumphs and develop strategies to move forward with balance and ease. Receive practical suggestions for how to best keep the detoxification process going, and achieve your goals.
*Optional* Yogic Numerology Reading 
Learn about your strengths / challenges, identify areas for focus and receive personalized practices that target the areas you identify that are in need of strengthening / balancing.
Our Presenters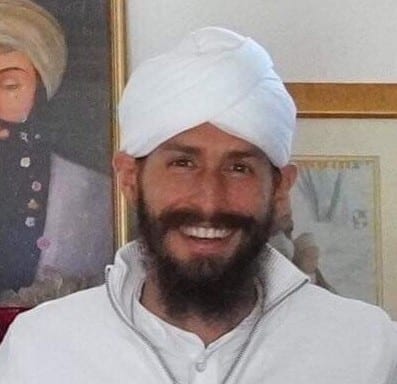 RamKrishan Singh
HOST: Introduction & Cleanse Protocol, Hierarchy of Health, Optional Coaching
Click for Bio
RamKrishan Singh is a lifelong student and teacher of traditions of universal wisdom and the pathless presence of living from the Heart. For more than 15 years he has traveled the world immersing himself in different cultures and traditions to more deeply understand himself and uncover a thread of unity that runs through all of life. He shares in this spirit of unity through his life work which he calls the science of Cultural Detox and the Way of the Radiant Heart.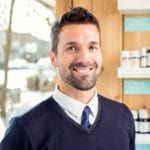 Dr. Nick Jensen
TALK: Terrain Theory, the Microbiome and the Origin of Health / Disease
Click for Bio
Dr Nick is a Naturopathic doctor who practices with his wife Dr Sonya Jensen in their clinic Divine Elements Health Centre in Vancouver Canada.  
He has mentored under some industry leading experts in Hormone health and Detoxification. Dr Nick is constantly learning and is extremely passionate about teaching individuals to become the best version of themselves. Being a parent as well as a Doctor, he knows in order to teach it you have to live it and so both Dr Sonya and Dr Nick follow the philosophy of live it to lead it! 
Check out his podcasts and find out more about his online wellness school Divine Elements.

Visit His Website – Divine Elements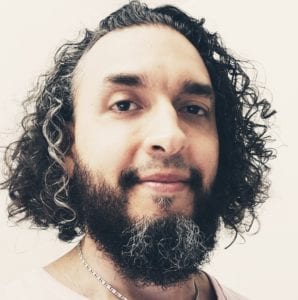 Yogi Ash
Meditation & Yoga
Click for Bio
YOGI ASH, a Caribbean Islander & now a Manhattanite Metropolitan Soul, Believes & Knows within His heart that without Deep longing, Self Love, Determination & Willingness, anything & any Practice in life renders itself almost devoid of full benefit. This is why His Yoga Asana, Meditation & Energy Healing practices are full of connection to "The Sacred Heart", to our Bodies, our Thoughts & Emotions & to our Life's Purpose so that a deeper level of Awareness & appreciation is developed therefore creating Clarity, Harmony & Equilibrium at all Levels.
ASANA, Meditation, Energy Healing/REIKI, Tuning Forks Sound Healing, Thai Bodywork, Foot Reflexology, CPTG Essential Oils & Heart's Truth are some of His "Tools of Mass Reconstruction" always One Soul at a time…
New Year's Reset
Begins

Register by December 15th to ensure you receive the cleanse in time to start January 1st
10% of all proceeds are donated towards relief efforts for the people of the Peruvian Amazon
10 Day Cleanse
Program with Cleansing Superfoods / Supplements
$ 350
$35 a day
25-Minute Private Pre-Cleanse Intention Setting Strategy Session
Presentations on the Hierarchy of Regenerative Health
& the Terrain Theory, the Microbiome & the Origin of Health / Dis-ease
3 Movement / Meditation Classes + Recorded Practices
Join the Online Facebook Community
Lifetime Access to Recorded Live Session and Other Content
10 Day Cleanse + Support
10 Day Program with Personal Coaching
$ 450
$45 a day
All Included In the 10 Day Cleanse
Plus…
45-Minute Private Pre-Cleanse Intention Setting Session

(Instead of 25-minutes)

Yogic Numerology with Recommended Practices
45-Minute Post-Cleanse Strategy Session
Unlimited Email & Text Support
Detox with the Seasons – Complete All 7 Modules
MODULE 1: Vibrant Health
SEPTEMBER 2020
MODULE 2: Authentic Relationships & Conscious Communication
JANUARY 2021
MODULE 3: Awakening Purpose & Aligning with Destiny
MARCH 2021
MODULE 4: Awakening the Radiant Heart
JUNE 2021
MODULE 5: The Art of Freedom
SEPTEMBER 2021
MODULE 6: The Sacred Science
DECEMBER 2021
MODULE 7: Dancing with Infinity
MARCH 2022
CULTURAL DETOX IMMERSION IN THE PERUVIAN AMAZON
*Required Participation in at least 2 Modules*
2022