Tzi'kin the Eagle (Aug 8 – Aug 20th)
August 8th is the first day of a new Tracena ~ or 13 Day Mayan Cycle ~ in the theme of Tzi'kin the Eagle.
Soaring upon the purifying currents of our last tracena Ik the wind, we enter into the cycle of Tzi'kin the Eagle.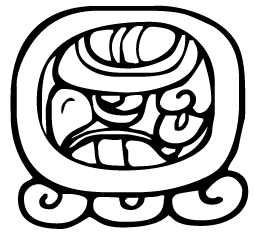 Tzi'kin
The Eagle
August 8th – August 20th
Keywords:
Vision, Clarity, Revelation, Far Seeing
This is a period of clarity, a time of revelation where deeper mysteries of our lives may be revealed, and clear understanding of past, present and future.  Its a beneficial time to see beyond our present situation and appreciate the scope of our destiny, and beauty of our path.
We may see how we are choosing limitation in various situations, and have the perspective to make choices of freedom.  With clarity of vision, its a good idea to organize well and project, not necessarily take long term action or make big choices too fast, but more observe the possibilities and pay attention to what spirit is revealing.
The next tracena begins August 21st in the theme of the Sacred Seed.   Upon the winds of inspiration, may the visionary eagle soar in freedom, carried to find the perfect place to release the seeds of pure potential.
Joshua